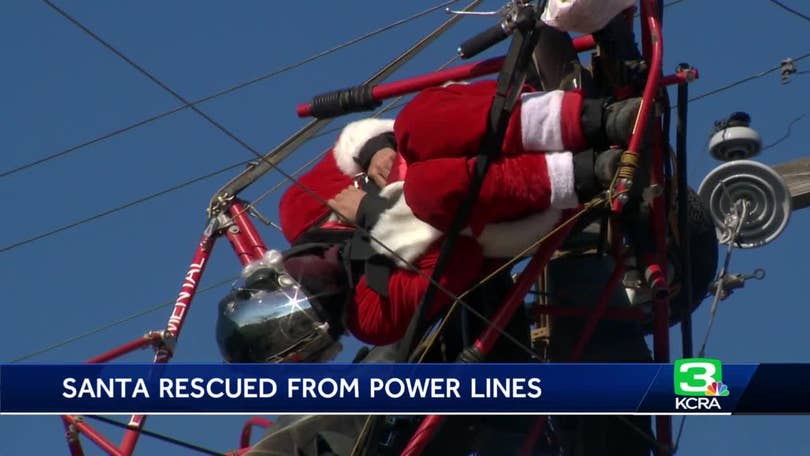 ---
In what appeared to be an attempt to try a new delivery method, Santa Claus became entangled in some power lines while paramotoring in Sacramento this week. The incident happened Sunday after Santa took off from a school in Rio Linda, authorities say. Using a motor-powered parachute, the North Pole resident's plan was to deliver candy canes to local children, they say. However, Santa didn't make it.
Shortly after takeoff, he flew right into a group of power lines and ended up hopelessly caught in them, according to the Federal Aviation Administration. Firefighters had to shut off power to 200 homes while they rescued Santa, says Sacramento Metropolitan Fire District spokesman Chris Vestal. Santa was not injured in the ordeal. You can watch the video from KCRA here.
Is paramotoring more efficient than using flying reindeer?