Summer is in full effect and this weekend it's time to celebrate with a cold glass of beer! Check out these two beer festivals that will make you thirsty for more.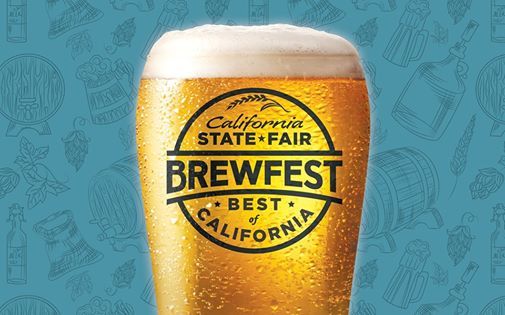 California State Fair Brewfest | Saturday, June 20th
Enjoy a selection of all the top winners, including the following Bay Area winners: 
Fort Point Beer Company

Clandestine Brewing

Sunset Reservoir Brewing Company

Anchor Brewing Co.

Faultline Brewing Company

Federation Brewing Company

Laughing Monk Brewing

Bartlett Brewing Co.

Drake's Brewing Company

Shadow Puppet Brewing Company

Ferment.Drink.Repeat Brewing Company

Calicraft

Hapa's Brewing Company, LLC

Standard Deviant Brewing

State Room Brewery

Gilman Brewing Company

Lucky Devil Brewing Company

Almanac Beer Co.
Tickets available here. 
6th Annual San Mateo County Brewery Festival | Saturday, June 20th 
Kick off to Silicon Valley Beer Week in style! The Code 30 Foundation Brewery Festival is hosting the it's 6th Brewery Festival with 13 San Mateo County Breweries and 2 cider houses providing unlimited tasting. Take home a commemorative pint glass and unlimited beer supplies and an all you can eat buffett with your standard entry ticket. If you would like to attend the festival or simply make a donation click here. 
The Code 30 Foundation is not publicly funded and relies completely on the generosity of individuals and businesses to help families of fallen San Mateo County Sheriff Deputies in their hour of need. All proceeds from this event will go to The Code 30 Foundation.